Striped Ebony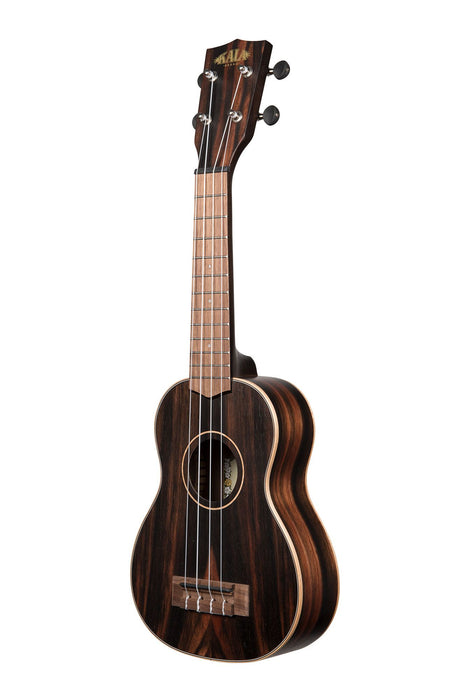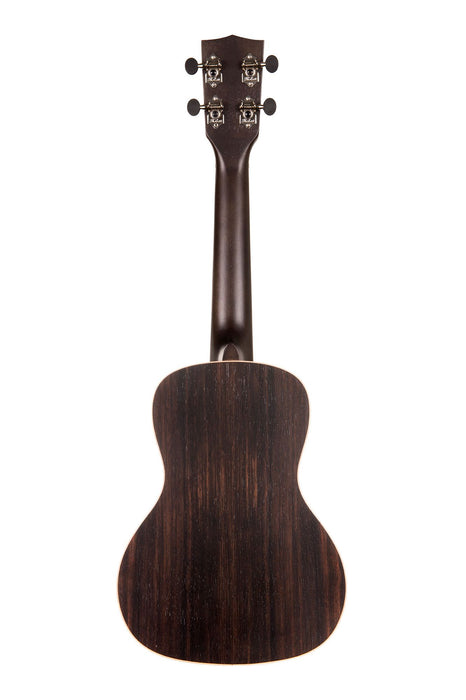 The Ebony line has a deep brown body with reddish-brown striping, finished in satin for a natural look. The light-colored Maple rosette and binding create a nice contrast to the Ebony body. It's one of our favorites at Hanalei Strings! Tenor size is available regular or with an EQ / Electric Plug-In.
Size: Available in Soprano (small), Concert (medium), or Tenor (large)

Top: Striped Ebony

Back & Sides: Striped Ebony

Neck: Mahogany

Finish: Satin

Fingerboard: Laurel

Headstock: Standard

Strings: Aquila Super Nylgut®

Nut & Saddle: Graph Tech NuBone®
We are available to personally help you find the perfect ukulele. Please email us if you have any questions and we will guide you on the right path! If preferred or needed we can also hop on a call with you and try to be of further assistance. Thank you for choosing us to fulfill your ukulele desires! By purchasing through Hanalei Strings you are supporting a small-town family and its 3 employees. We are sending you the best karma, and if you continue to support local family-run businesses, we promise you'll never burn another fresh batch of cookies again.