Solid Koa | Soprano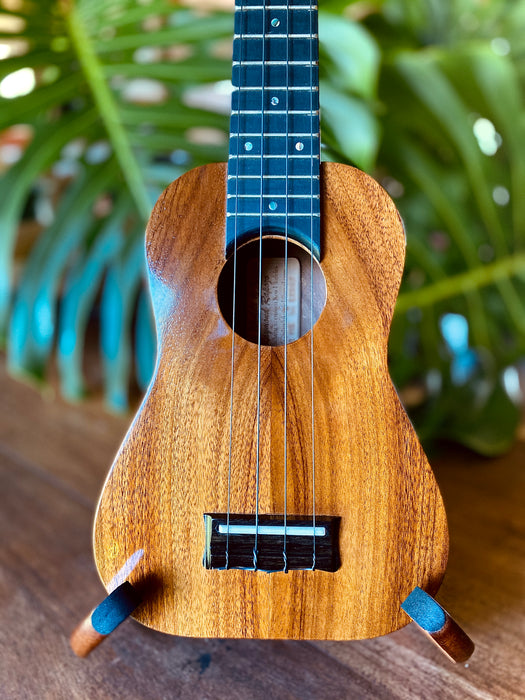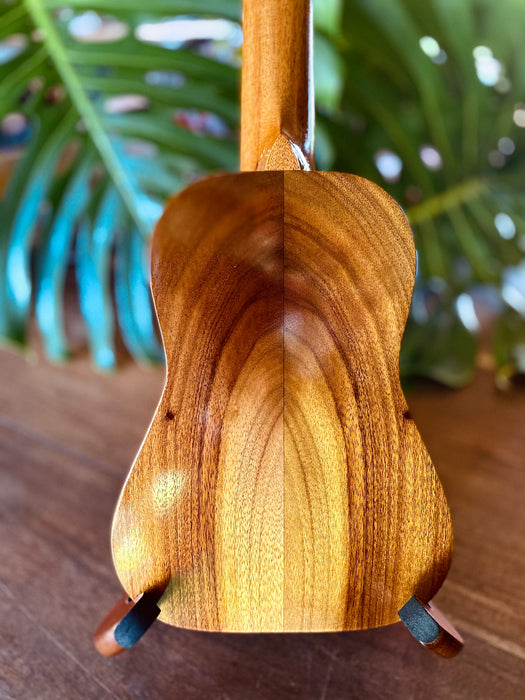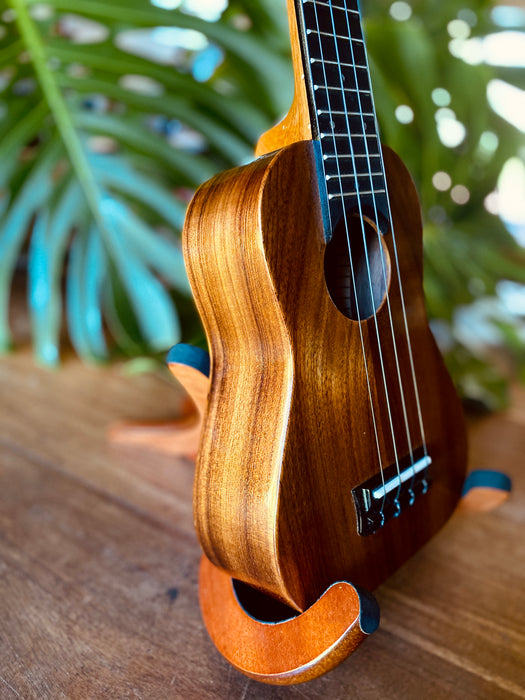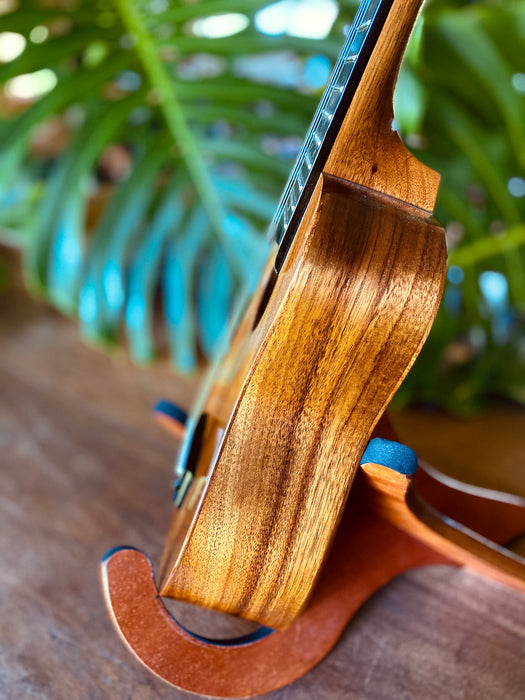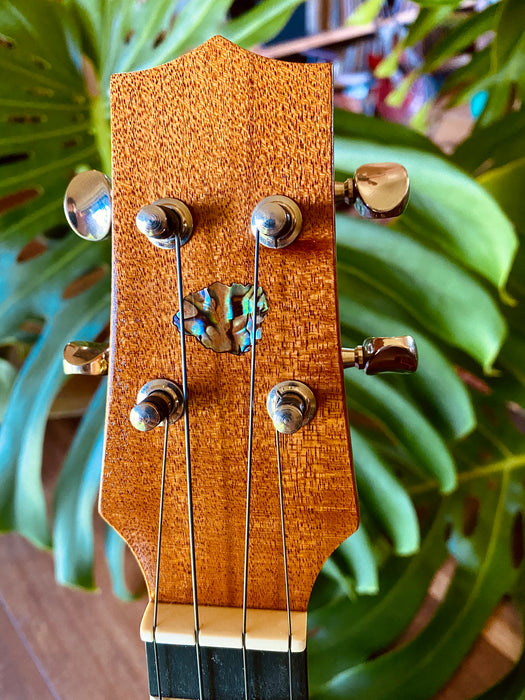 Solid curly koa (from Kauai) with abalone inlay on neck & head

Handmade on Kauai by local luthier Raymond Rapozo- one of a kind!

Soprano size (small) Perfect for smaller hands and bodies

Long neck & wide fretboard, great for larger hands & fingerpicking

Beautiful abalone detailing of Kauai island on head

Grade 1. What does this mean? The older the wood is the curlier the grain will be, thus meaning more valuable and sought after! Our ukuleles are marked grades 1, 2, or 3, with 3 being the highest and most valuable of all.
We are available to personally help you find the perfect ukulele. Please email us if you have any questions and we will guide you on the right path! If preferred or needed we can also hop on a call with you and try to be of further assistance. Thank you for choosing us to fulfill your ukulele desires! By purchasing through Hanalei Strings you are supporting a small-town family and their 3 employees. We are sending you the best karma, and if you continue to support local family-run businesses, we promise you'll never burn another fresh batch of cookies again.