Solid Bamboo Fretted U•BASS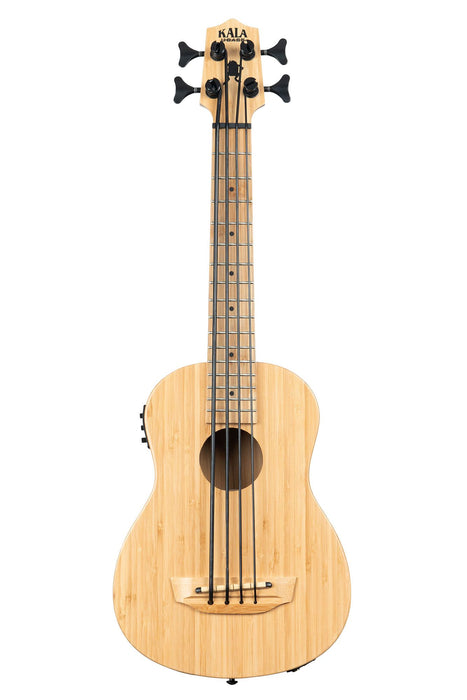 Bamboo is the most sustainable choice for musical instruments. Highly renewable, Bamboo regenerates quickly without being replanted—sometimes growing up to three feet per day! The straight grain of this "grass" is actually stronger than most hardwoods. Our Bamboo U•BASS® is beautifully natural-looking with clean lines and bamboo from top to bottom—from the headstock to the fretboard to the saddle. Bamboo provides a bright tone with great volume, harmonics, projection, and sustain. The strength of bamboo makes for an extremely durable and resilient U•BASS. Available in a fretted model.
Tuning: E-A-D-G

Top: Solid Bamboo

Back & Sides: Solid Bamboo

Neck: Bamboo

Finish: Satin

Fingerboard: Bamboo

Headstock: Standard

Bridge: Bamboo

Strings: Aquila Thunderblack®

Nut & Saddle: GraphTech NuBone®

Electronics: U•BASS® Active EQ

Includes: Deluxe Padded Bag
MEASUREMENTS: Length: 32in, Width: 12in, Depth: 4in | Number of Frets: 16
We are available to personally help you find the perfect instrument. Please email us if you have any questions and we will guide you on the right path! If preferred or needed we can also hop on a call with you and try to be of further assistance. Thank you for choosing us to fulfill your musical desires! By purchasing through Hanalei Strings you are supporting a small-town family and its 3 employees. We are sending you the best karma, and if you continue to support local family-run businesses, we promise you'll never burn another fresh batch of cookies again.